6 Tips How to Prepare Your Saab for the Winter
Winter is here!  Before the temperatures drop, it is a good idea to look over your Saab so that it is ready to face the winter.
How to make your car ready for winter
Winter is here . Before the temperatures drop, it is a good idea to look over your Saab so that it is ready to face the winter and whatever conditions it may bring. We've put together a guide on what you need to think about for the winter season with your Saab.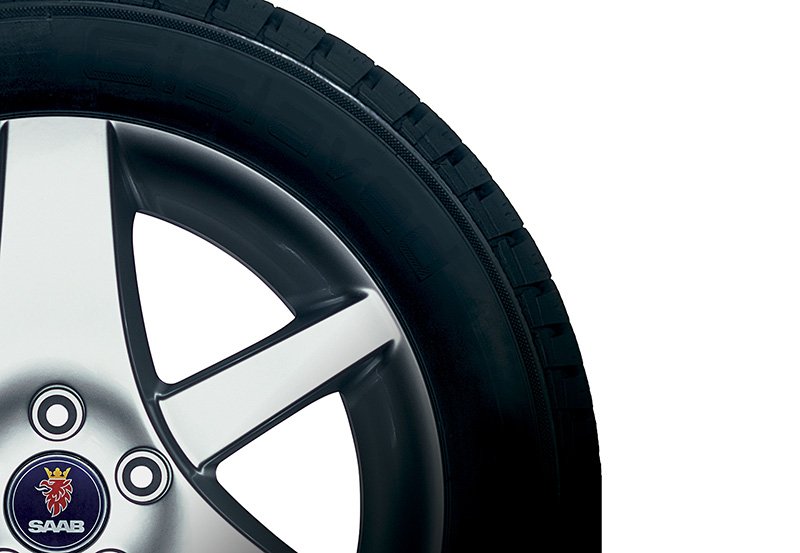 Make sure you have good winter tires
Many people are unprepared when the first ice or snow arrives, and it is important to have winter tires installed to keep you safe on the road. When you do replace your winter tires, it is important to include the rims because all wheels are not made for winter driving. Some rims can easily be damaged by snow, calcium and dirt, while others are perfectly adapted to winter. So, if you plan on keeping the same car for years, an extra set of wheels will simplify your life. A Saab Official Service Center can make it easy for you to switch from your summer to winter tires.
When it comes to winter tires, there are so many different types. Let's start with friction tires. They are your standard snow tires. They are not recommended if you drive a lot in snow. You should have dedicated snow tires for snow-heavy areas. Another winter tire are stud tires and they are best suited for icy roads. They also work well in deep snow.
Friction tires are becoming more popular since they do not extract as many asphalt particles from the roadway as stud tires do. In larger cities, tires with studs may be prohibited. Friction tires perform very similar on snowy surfaces as stud tires do. If you live in an area where you often have icy road conditions, stud tires may be the way to go. When considering what type of tire you should use, think about what kind of roads your car usually travels on.
When you need to order new tires, your nearest Saab Official Service Center is here.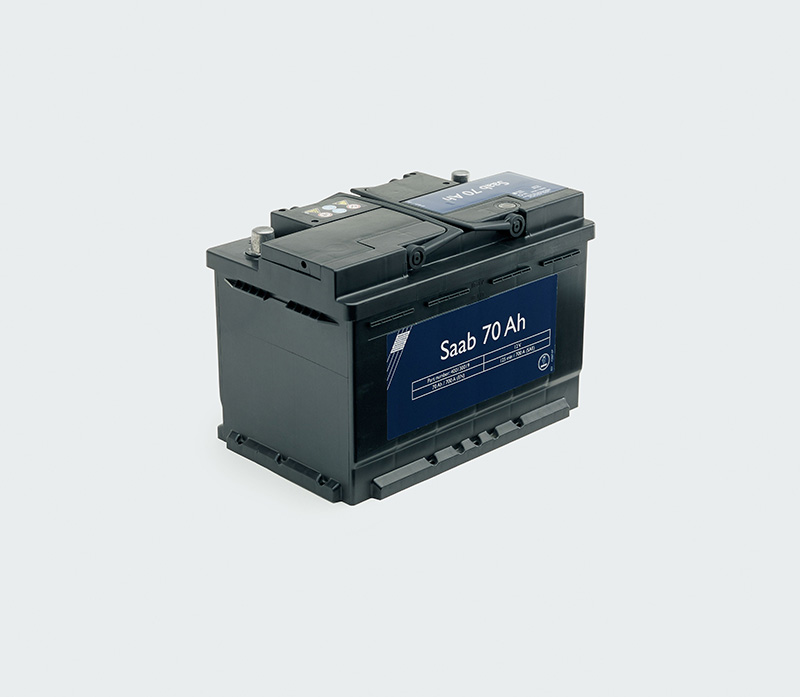 Check the car's battery
The car's battery plays an incredibly important role in your car. The battery ensures that your car's starter engages and turns the engine of your car allowing it to operate under its own power. It also provides power to all the lights of the car and to many of the little conveniences inside the car. In the winter, the car's starter needs to work extra hard and the battery must be able to provide that extra power. Monitor how easy your car starts in cold weather and be sure to check for dirt and corrosion on the battery poles.
We have written a comprehensive guide on car service where we go through more points to consider in order to have as reliable a car as possible. If you want to read more about this, you can find the guide here.
If you need to change your battery, you can book an appointment at your nearest Saab Official Service Center here.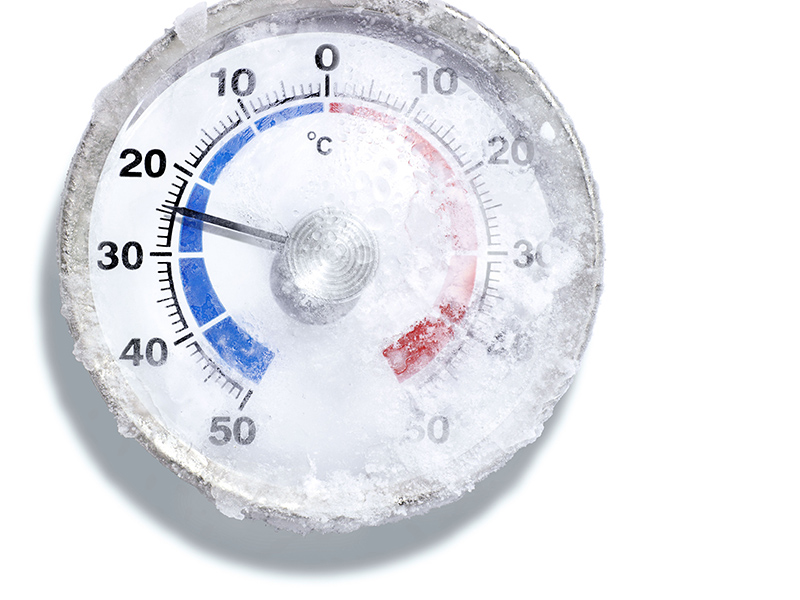 Have enough coolant fluid
The coolant in the car ensures that the engine works optimally and that no parts of the engine freeze during the winter. The level of coolant should be between the two lines on the container. Check your car's instruction manual for the type of coolant you should use. Never overfill the coolant, as the liquid expands when heated and an over-filled container can easily explode causing the engine to overheat.
To find out more about replacing your coolant, check out our comprehensive car guide or book a service with a Saab Official Service Center.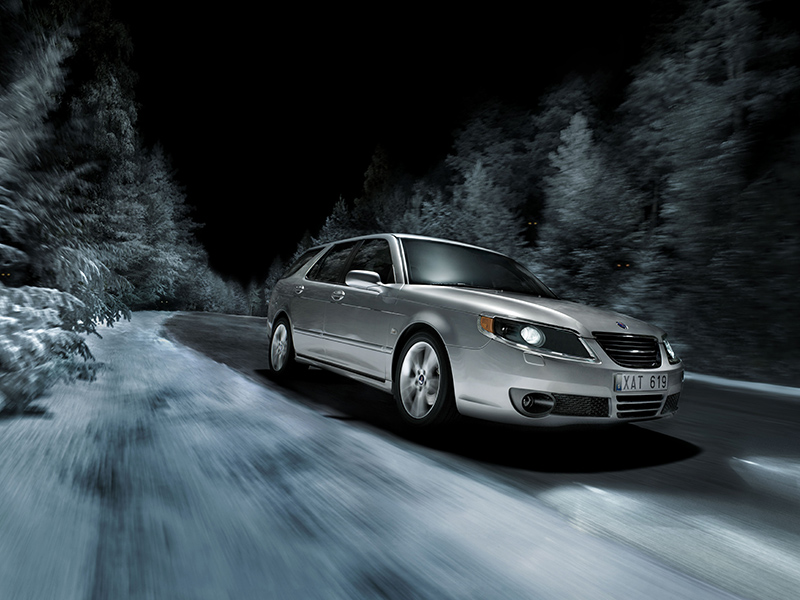 Check the car's lights
Do all the lights on the car work? Sometimes a light bulb can break, and it may not always be high up on the to-do list to replace. With the cold comes the dark and it is extra important to have adequate lighting on your car. Check all the lights, especially the high beams. Do the headlights and high beams have a correct light image? Are the lights too high or too low? While not required, it might be a good idea to have an extra pair of bulbs in your car.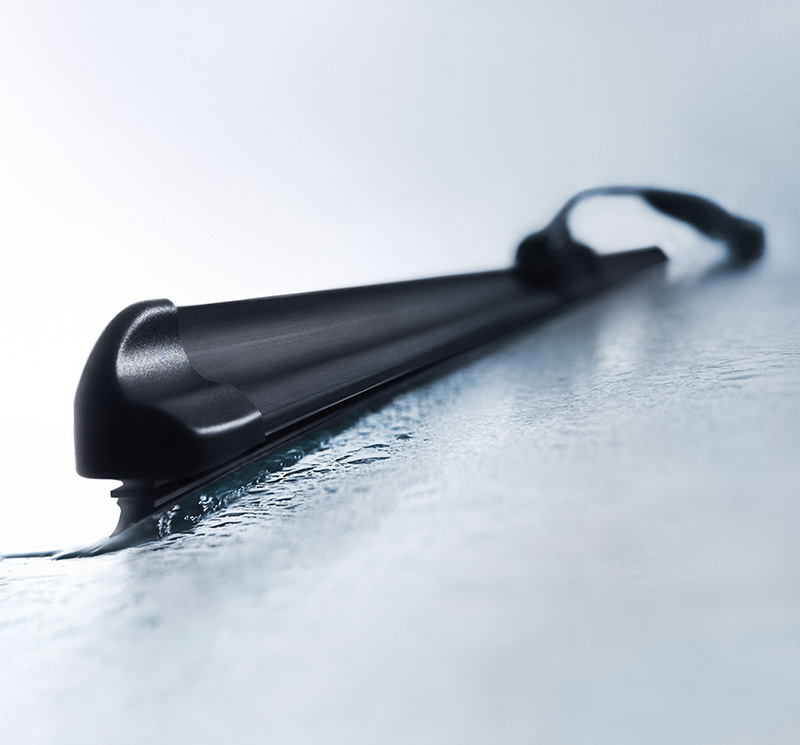 Fill up washer fluid and look over the wiper blades
Salty and slushy roads make for a very messy car and windshield. Make sure your washer fluid is topped off and can withstand below freezing temperatures. We also recommend that you keep an extra bottle in the vehicle.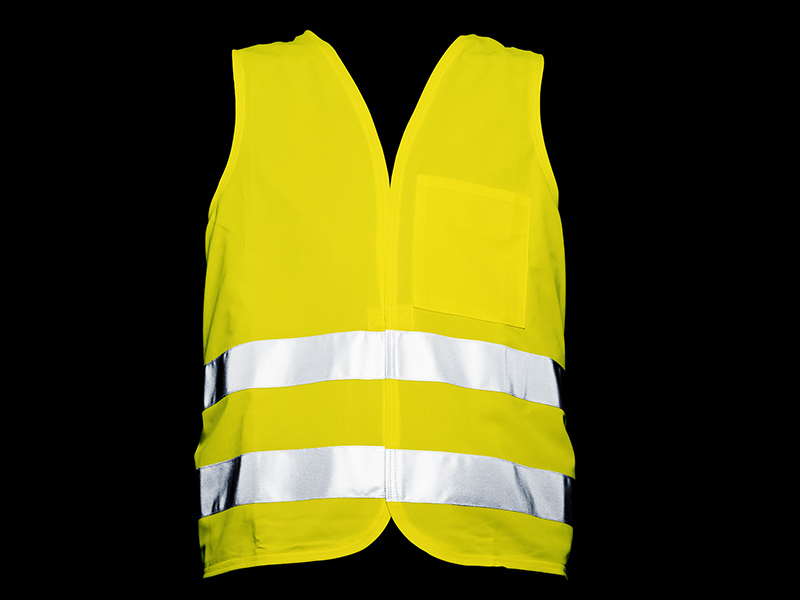 Good accessories to have in the car
While preparing for the winter it is good to have some extra accessories in your car that help with winter driving and prepares you in case of emergency.
Here are a few items you should have in your winterization kit:
Ice Scraper.
Snow Brush.
Blanket.
Jumper Cables.
First Aid Kit.
Gloves.
Hat.
Scarf.
Safety Light.
Safety Tool (3-in-1 tool that is a hammer, seatbelt cutter and flashlight).
Stay warm with a Saab winter jacket.
Drive carefully on the winter roads!

Book a service for your car
Do you need to service your car? Here your can book a service at a Saab Official Service Center.