The dream of a Saab 9000 Aero Monte Carlo
This blog post is written by our guest blogger Johan Lööf who tells about his unique story with his unique Saab 9000 Aero Monte Carlo.
Guest blogger Johan Lööf tells his story
This blog post is written by our guest blogger Johan Lööf who tells us about his unique story with his Saab 9000 Aero Monte Carlo.
My name is Johan Lööf and I have previously worked with Saab in Trollhättan as a car mechanic. I have loved the brand ever since my teens and I got a job at Saab right after school. However, this story is not about me but about my Saab.
The Saab in this story is a Saab 9000 Aero from 1994. It was ordered by a lady from Luxembourg in 1993 through Saab IDS (International and Diplomat Sales). The car was built with Swedish not EU specifications, and got the color Cirrus white. It was later repainted to Saab Monte Carlo yellow, except the engine compartment, interior and luggage compartment which were allowed to stay white. The reason for the repainting was that the ladies husband also owned a Porsche and a Ferrari in yellow. In 1998, the car was imported to Sweden.
But the story doesn't end there! Now my story with the car begins. Back in 2000, I was 14 years old and just bought my first car magazine. I was reading it and enjoying all the articles about Saab cars that were featured in the magazine, and I got drawn to a picture with only one caption about a unique car – a Saab 9000 Aero that was yellow! I fell in love with the car at first sight and thought it would be cool and fun to own it. But reality caught up with me and the studies were prioritized over my dream car.
Six years later, my 1989 Saab 9000 CD began to develop a few problems so I decided to look for a replacement. I test drove a Saab 9000 CDE with a V6 engine in Embassy Blue at the Ana Saab dealership in Trollhättan. But then one of my friend's brothers heard that I was looking for a car and reached out to me and wondered if I was interested in a Saab 9000 Aero.
At first, I thought the car he was talking about had a red paint job, since almost every Saab 9000 Aero I had seen before was red, but I still said it sounded interesting. My friend's brother, on the other hand, had not picked up the car yet, but he would do so a few days later. I went to visit my friend who showed me the ad for the car that his brother was picking up – a yellow Saab 9000 Aero! I immediately recognized the registration number on the car and went straight back home and picked up that old car magazine and flipped through it until I found the picture of that yellow Saab 9000 Aero to compare the registration number with. It matched! That evening when my friend's brother arrived home with the car, the deal was done.
When the car was new it was ordered with an automatic gearbox, but as my interest in track driving grew, I replaced the gearbox with a manual gearbox during the winter of 2008-2009. The new gearbox came from a 2.0-liter turbo and was fitted with a Quiafe differential brake.
In 2014, I started to rust-proof the car. My knowledge of rust repair was not so high when I started but increased as I continued to renovate the car. I also went all-in on details for the car, for example, both moldings and door handles were renovated.
The car was completed in 2019 and it was exhibited at the Elmia motor fair in Jönköping on the Saab Turbo Club of Sweden's stand. A little later that year I also put the car on the Maptun Meet and came third in the Best Condition category. During the summer of 2019, the car was not driven much due to various electrical faults, but I couldn't miss out on the Saab festival so I took a road trip in June to the festival. Unfortunately, I arrived late, so I didn't get a place for the car in the 9000-parking lot and therefore unfortunately could not be judged in the competition. The 2019 season ended with a Saab meeting in Vara organized by a guy named Andreas Björk. There, the car ended up in a split second-place in the People's Choice category.
My work on car is not quite complete yet. There's still some work to do for my Saab 9000 Aero Monte Carlo to make it as perfect as possible, such as taking out the engine and gearbox to look over them properly as well as freshen up the engine compartment.
Right now, I'm working on some bodywork on a Saab 9000 CS 2.3 Turbo S from 1992, which Saab Automobile AB has previously owned. But that's a story for another time!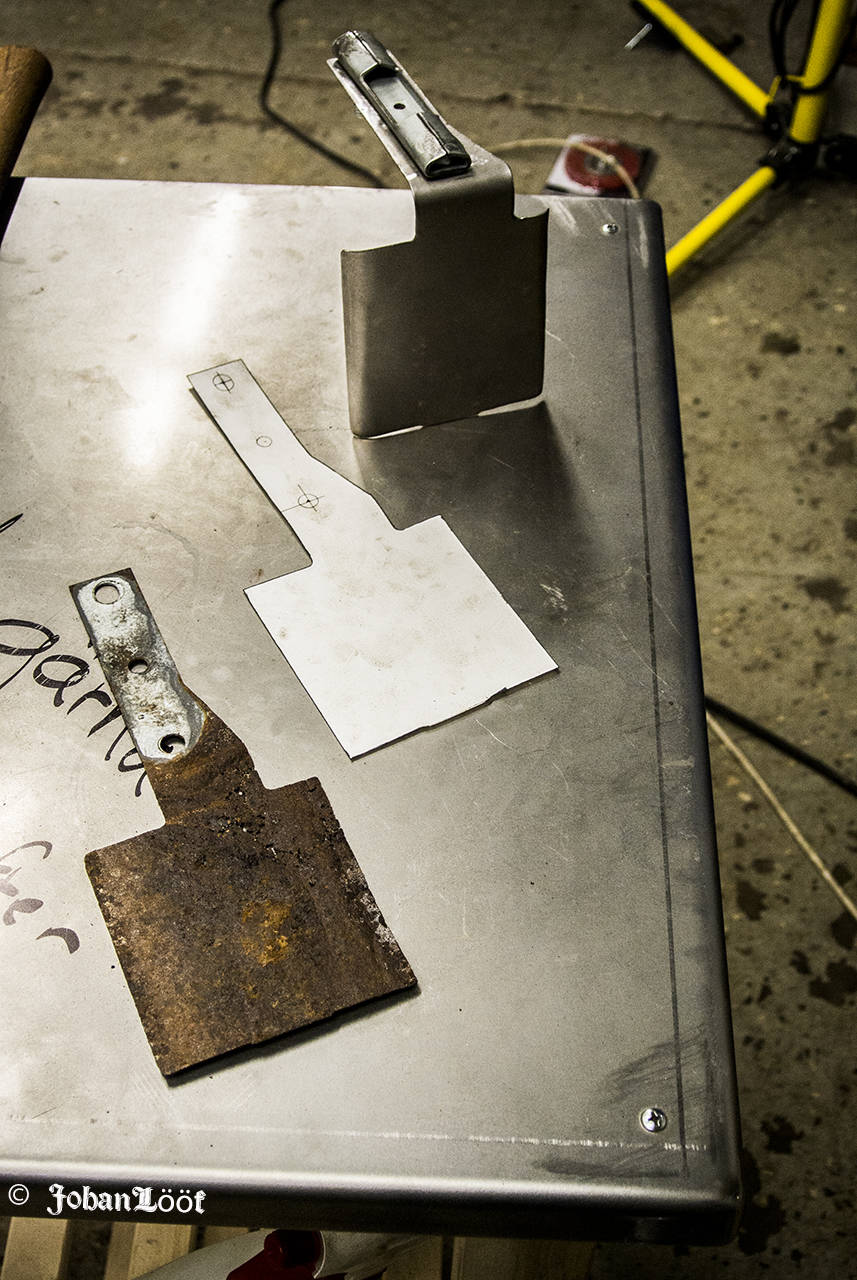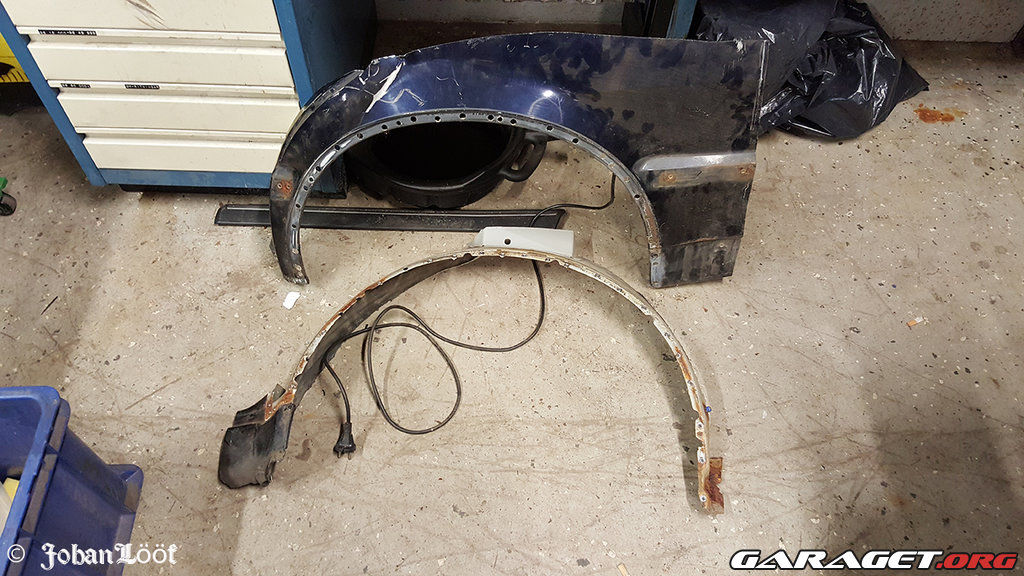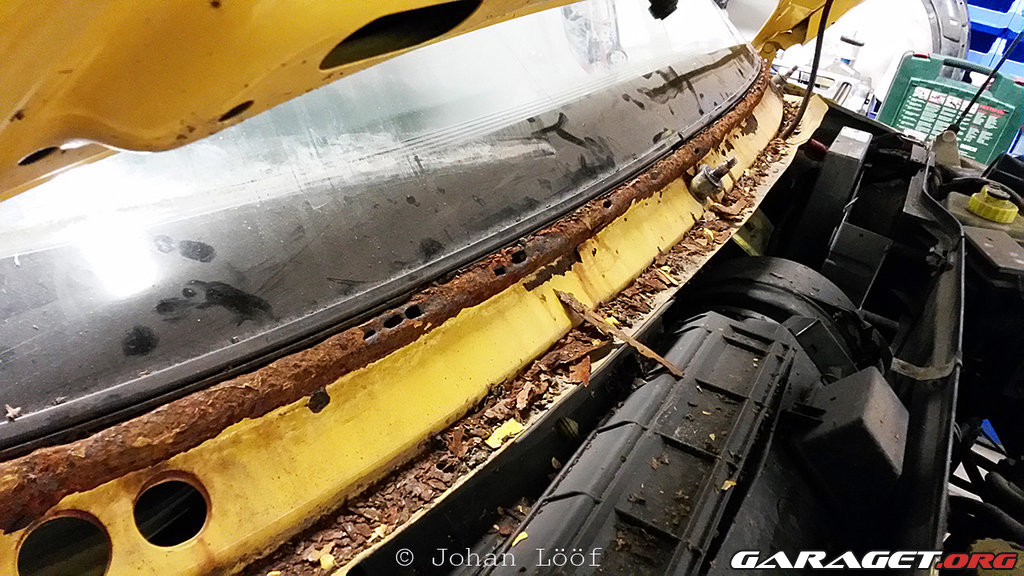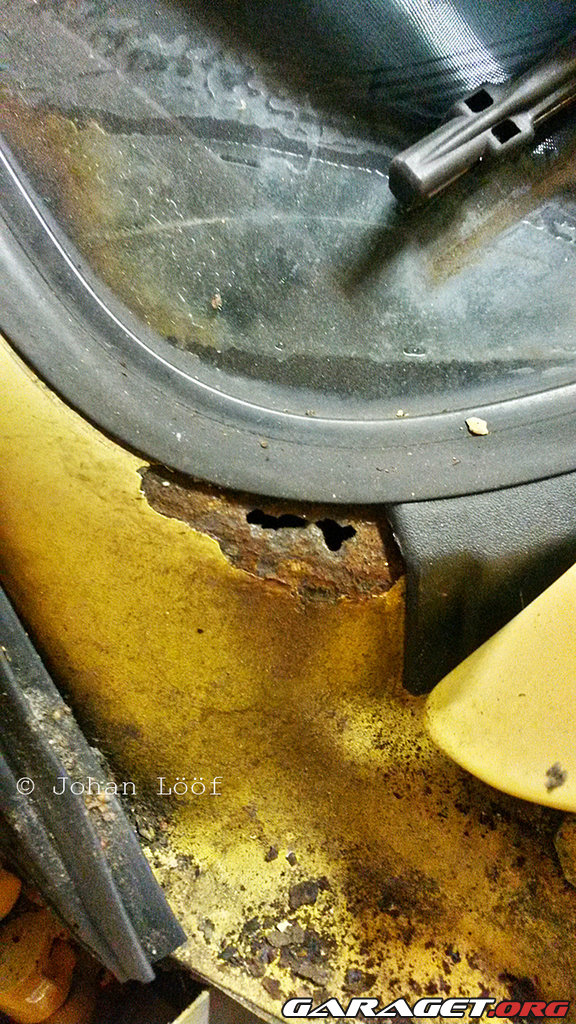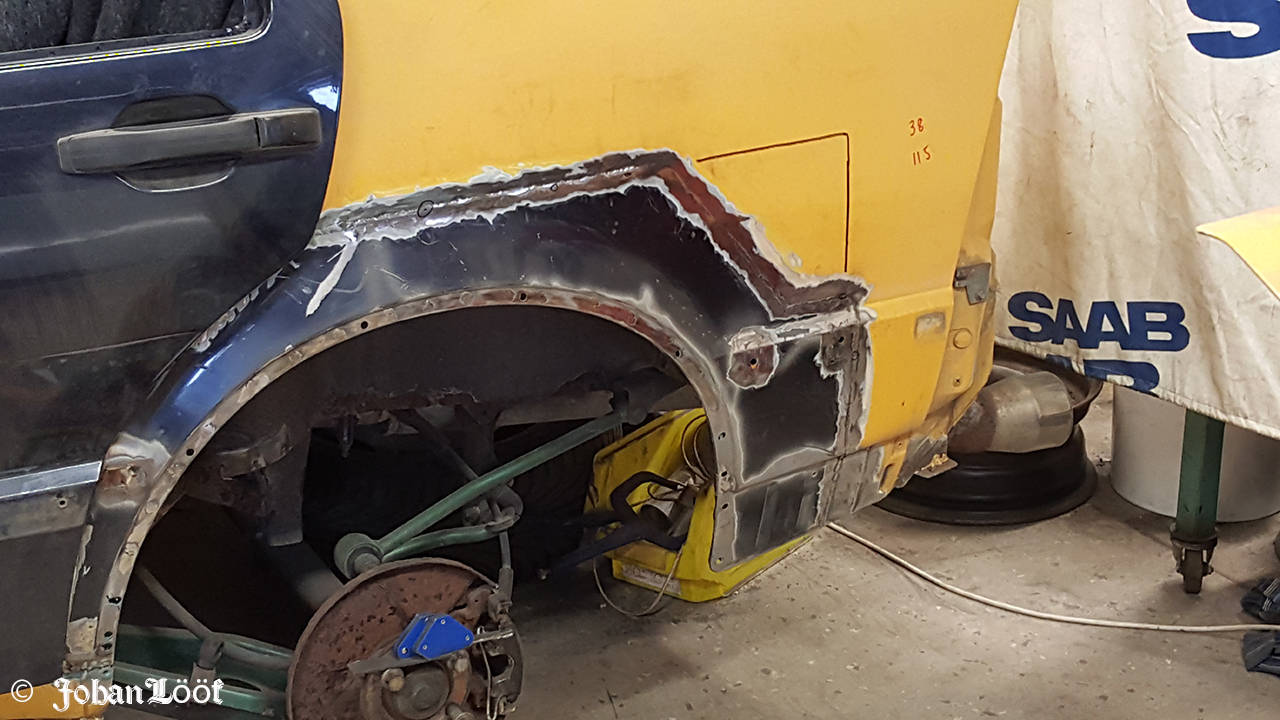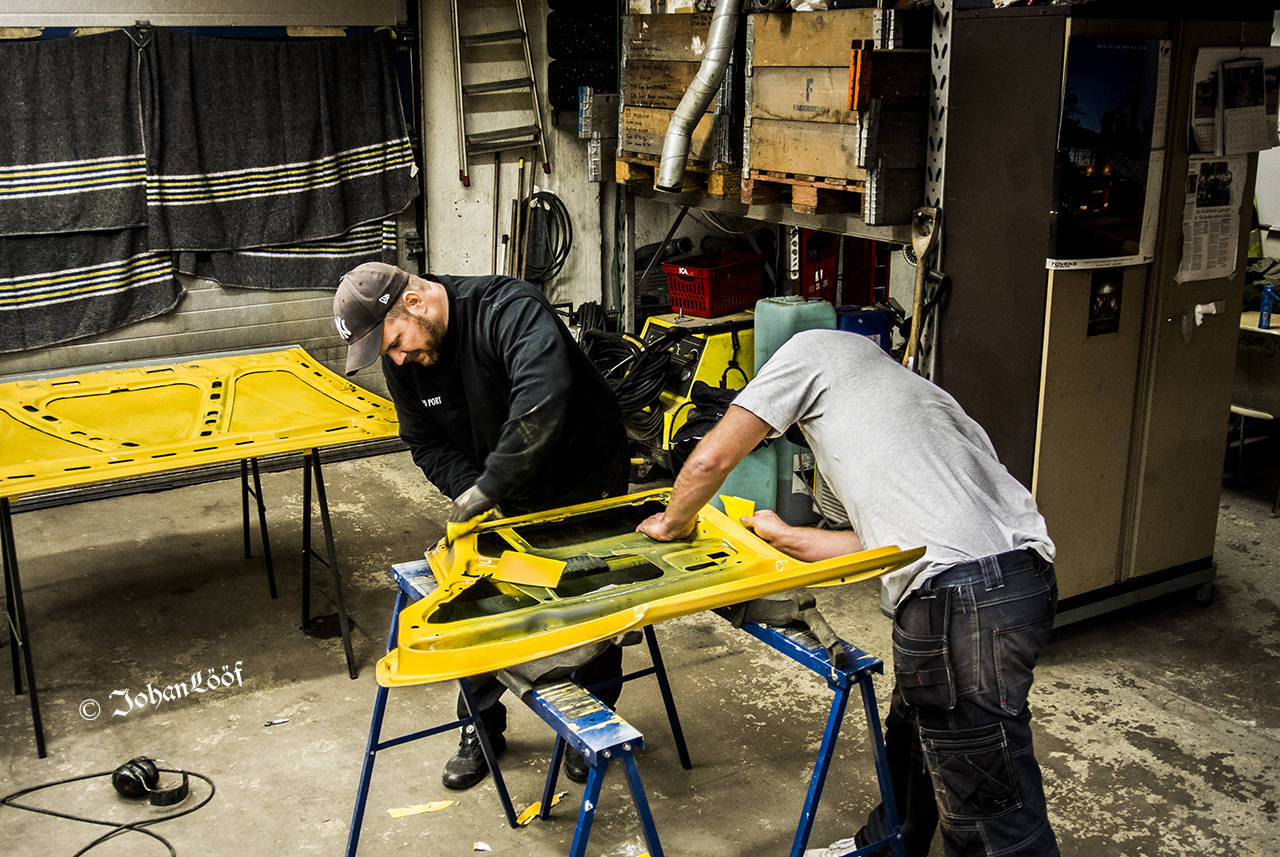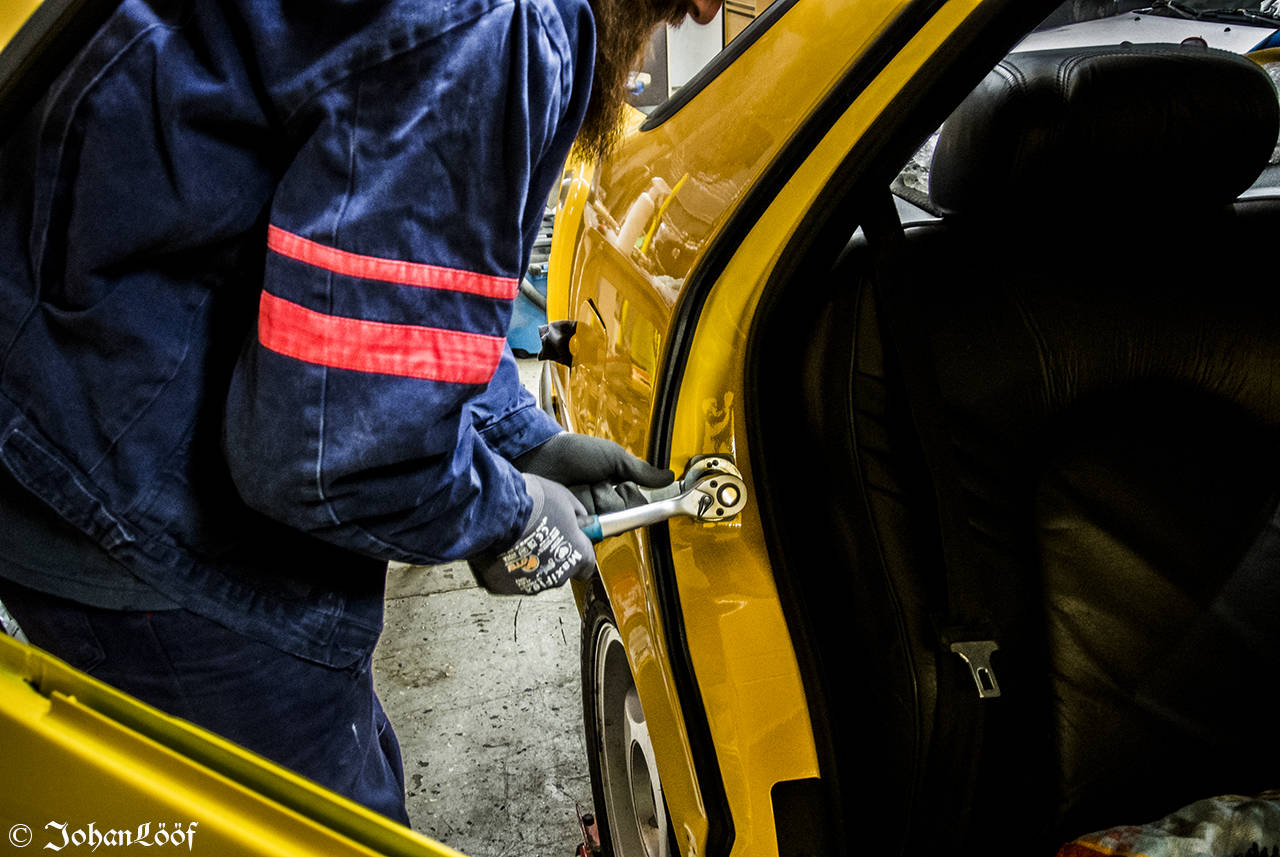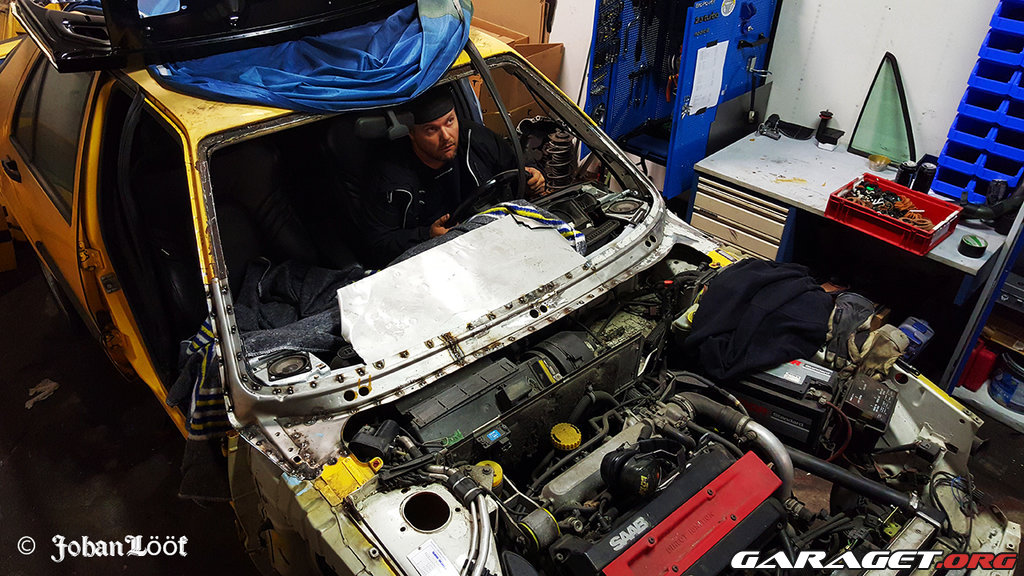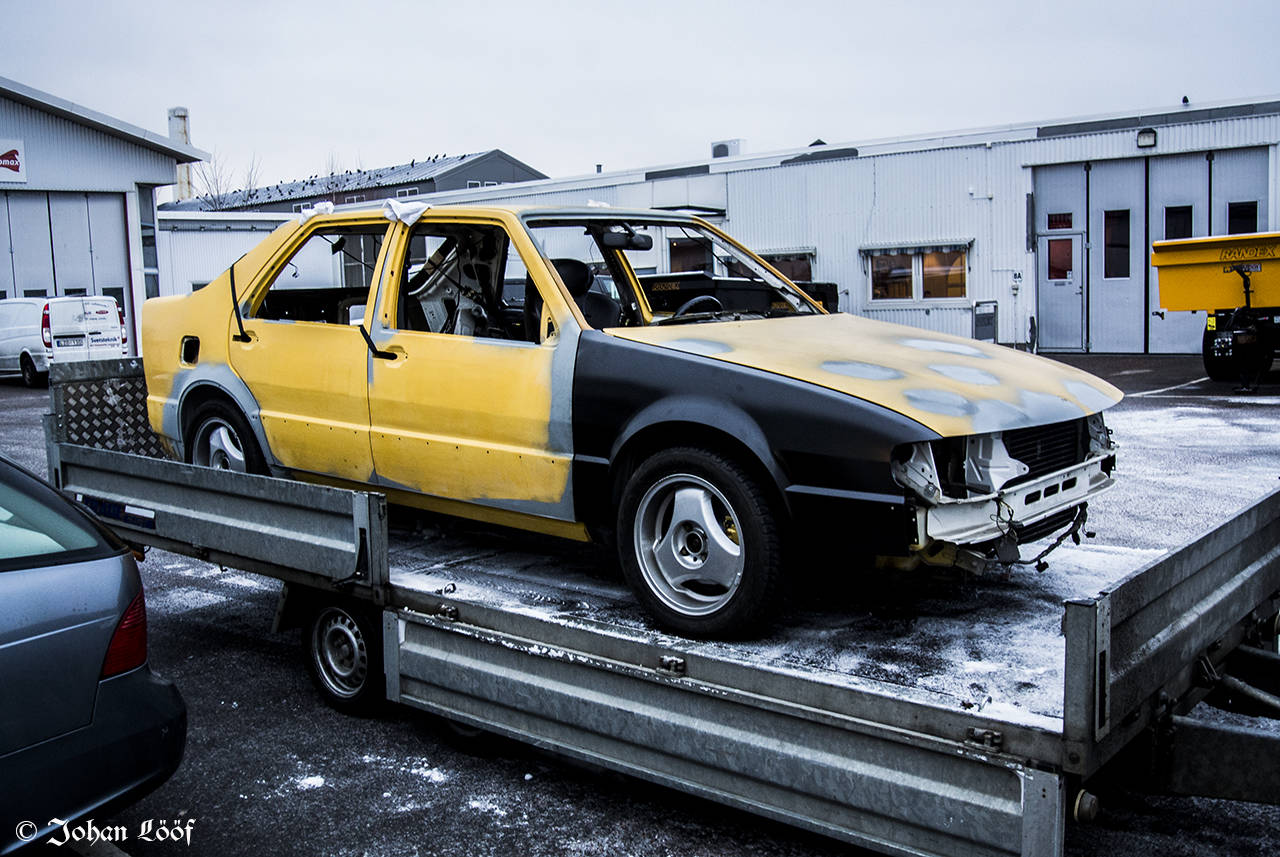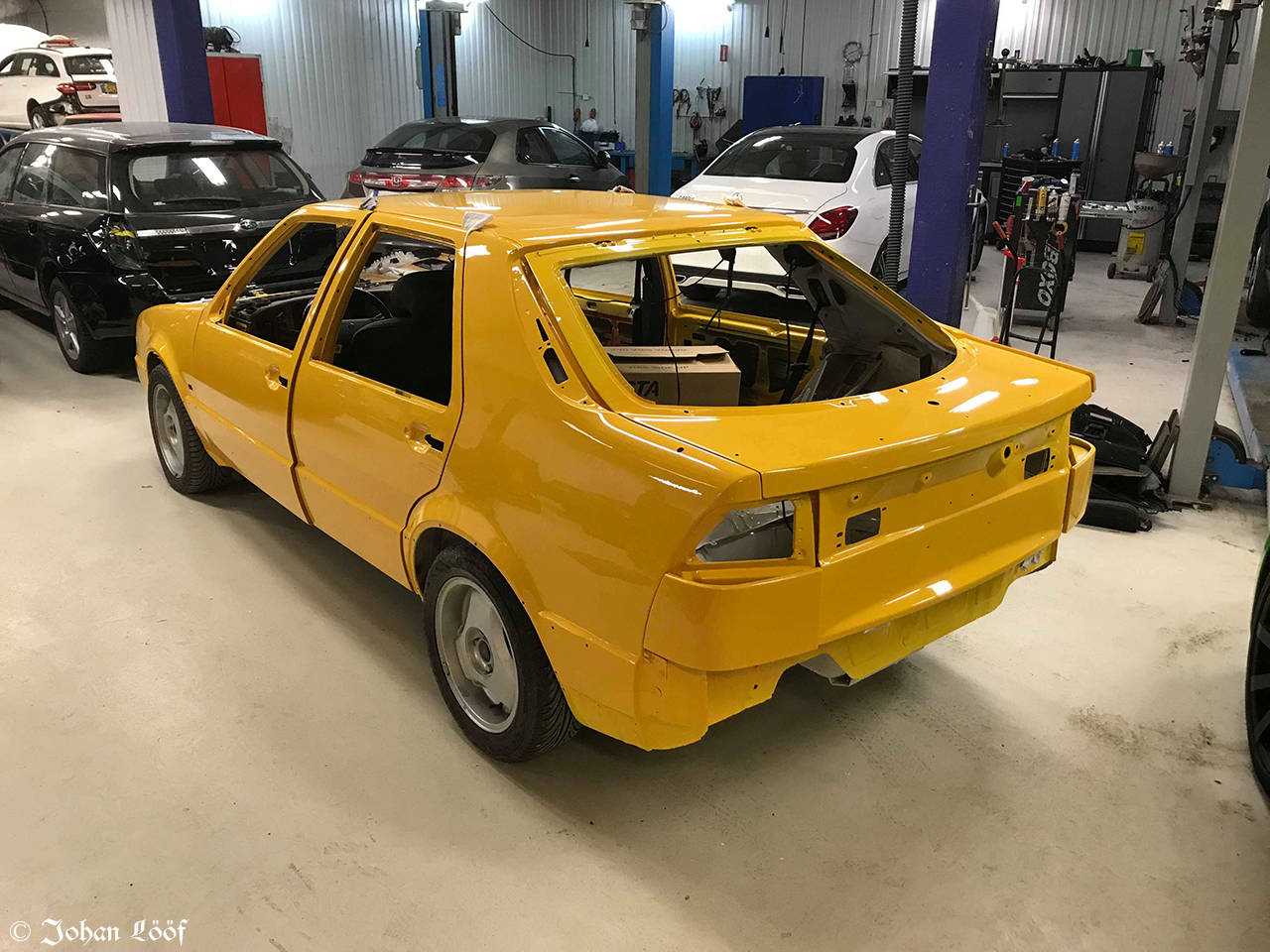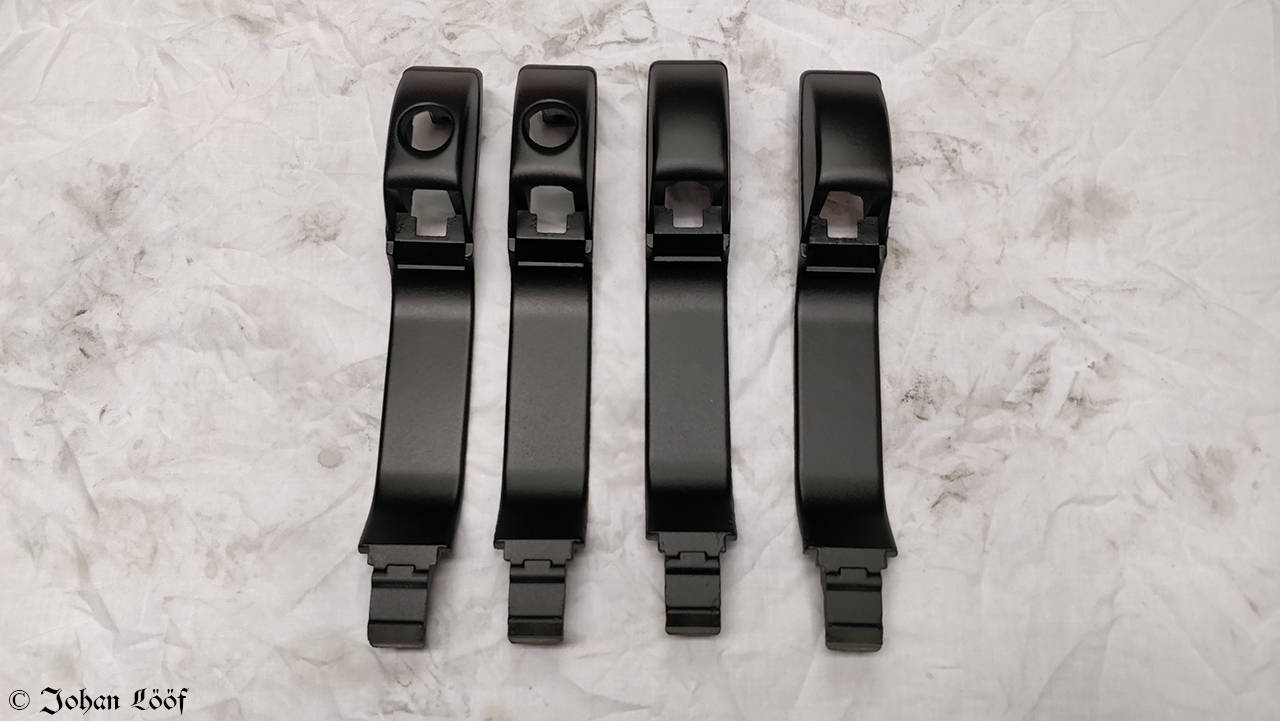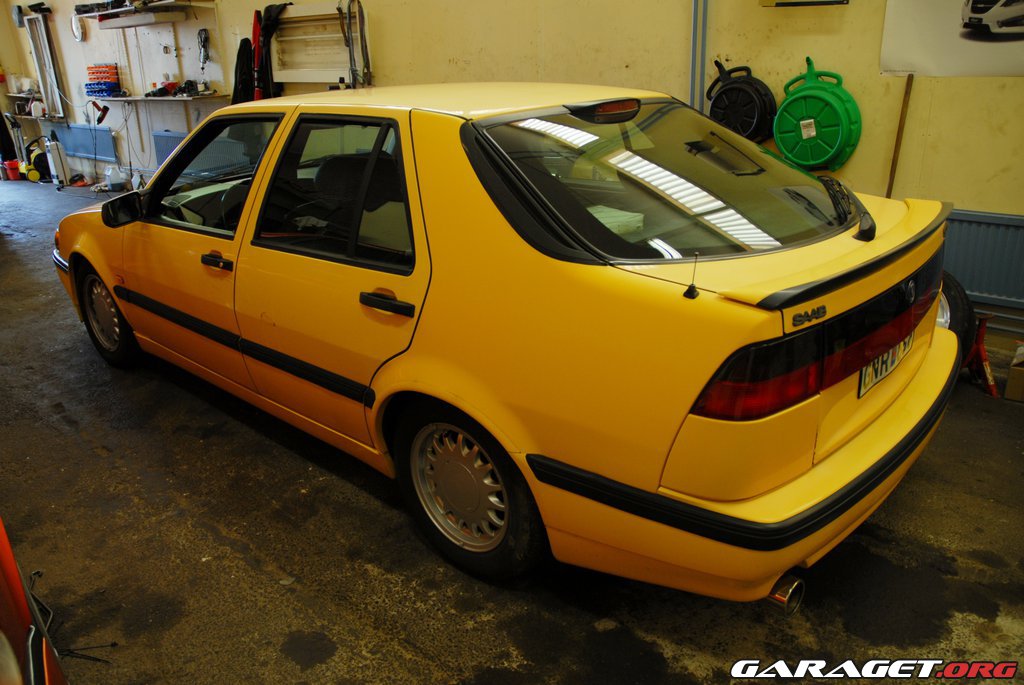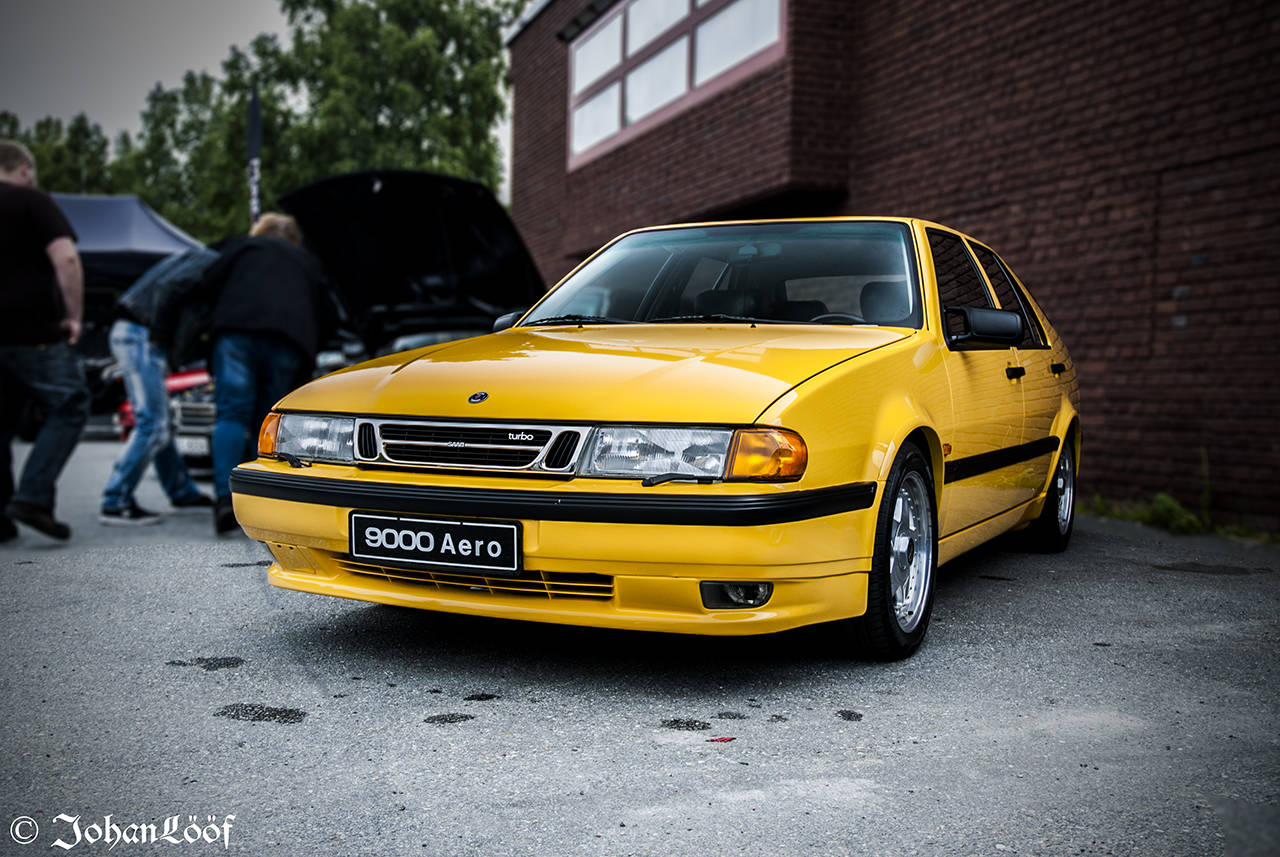 Need to do service on your car?
If your car needs service you can find your nearest authorized service center directly on our website by clicking the button below.