Saab Changed my Life – The Story of Luna
Our guest blogger, Jake, from the US tells his story about his Saab named Luna, and also shares details about the modifications and styling done to the car.
Saab changed my life – the brand, the people, and the cars, all of it. It started in seventh grade, when I started noticing cars and inheriting my father's love of them.
The underdogs have it right
We never owned a Saab, but I found myself looking more and more often at the Saab website – I loved the tight, classically-proportioned lines and ice block-inspired look of the 9-3, the ergonomics and layout of the 9-5, all of the organic beauty found in details such as the mirror caps and windshield washer spray nozzles, and that a scrappy upstart brand could buck the odds – for decades – to invigorate the market with unique cars, designed with no compromises in terms of safety, usable performance, economy, and ergonomics. To me, Saabs were proof that form following function could still achieve a beautiful result, and that sometimes, the underdogs have it right.
My passion for Saab grew
This obsession only grew. When I was in high school, I would routinely scour forums and classifieds to see what Saabs were in the area (to try and convince my parents to buy one, to no avail), and I still remember making the pilgrimage to the local Saab dealer just to catch a glimpse of the new 9-5 and 9-4X. I also remember seeing the new 9-5 in person for the first time at the New York Auto Show, where I spoke to friendly Saab representatives who shared my passion for the brand (they were very kind, speaking to an eighth grader). I was starstruck by the new 9-5, and spent about half an hour blocking other peoples' views of it so that I could ogle what I still believe to be the finest automotive design of at least the past two decades.
Dreaming about Saab
I would go on dreaming about owning a Saab and followed Saabs corporate history during the later years daily with great interest, and I bet that to this day, I could recite the nuances of their corporate history nearly exactly. I knew that the good people of Trollhättan were fighting for something bigger than themselves – they were fighting to keep alive one of the most iconic, individualistic, and passion-driven brands of all time by delivering revolutionary, uncompromising technology and punching above their weight. I know that to the last day, Saab was working on technologies that would have revolutionized the market – The IQon system, PhoeniX & ePower concepts, and the e-AAM eAWD system all represented solutions that would only be released into mainstream automobiles half a decade later than Saab would have. The story of Saab is truly that of inspiration, intelligence, resilience, and passion.
Luna enters the story
Although my parents saw the practical reality that me owning a Saab (or any car, for that matter) would drain my bank account and leave me truly a poor college student, I persisted, they relented, and in sophomore year of college, I got on the first flight I could find to Virginia, where I would bought a 1 of 5 2007 9-5 2.3T SportCombi with a manual transmission in Nocturne Blue Metallic, aptly named "Luna" by the prior owner. Up until this point, I had driven a manual transmission for a total of 5 miles, but I was determined to make it from Virginia to Connecticut that same day – and I did, only stalling the car once. I remember that day, July 25, 2017, like it was yesterday – it was the culmination of seven years of impatience and saving like crazy. I was now a Saab owner, and I was overjoyed.
"Luna" would become my companion on long road trips, my buddy that helped me move multiple times, the friend that calmed me down after frustrating days, my adrenaline machine whose second-gear pull always makes me cackle, a car to cut my teeth on as a mechanic, and a further catalyst for my passion. Although I was almost stranded multiple times (the most memorable instance being in the New Hampshire woods, where the transmission-side main shift linkage screw came all the way loose), the car basically never fully abandoned me. It knew to keep on going. I also met lifelong friends through the Saab community, people that helped me feel more at home in my new home in Washington, DC, and in general, some of the most special and kindhearted kindred spirits I've had the pleasure of knowing.
Onto the car itself: "Luna" is treated as a family member, and I spare no expense on the car, (even if it means I live more frugally than I would like to for a while). My goal is to achieve a factory-fresh car, using as many OEM or factory-approved parts as possible. While I have a long way to go before I reach that goal, the car has seen significant progress, and the amount of repairs and preventative maintenance I have done would make your head spin – my list of upgrades and maintenance items spans over 120 entries in two and a half years!
Now to the mods!
On the interior
Aero two-tone bucket seats (delivered to me for free from Tennessee to Connecticut by another enthusiast)
Genuine Hirsch pedal set
OEM NOS wood-effect center console trim (to my knowledge, the last new piece available in the United States)
2008-2009 9-5 climate control vent knobs, retrofitted to work on my 2007 9-5
Griffin Edition shift boot
European-market Aero sill plates
Leather-wrapped door pulls & seat control surrounds ala Hirsch
NOS cargo area divider net & load floor nets
Sony XAV-AX100 CarPlay head unit
On the exterior
Vinyl wrapped front headlight and grille surrounds
Klingon wheels from a 2001 9-5 Aero
Hirsch replica spoiler
Plethora of stickers, including a "Made in Trollhättan by Trolls sticker in the rear
driver-side window, where they were on Saabs rally cars
OEM Saab NOS ski rack
Genuine Hirsch badging and 2.3T badge delete
Mechanically
Genuine Hirsch downpipe & dual exhaust (one of just two that I am aware of in the whole United States)
Open air intake
GFB blowoff valve
Maptun XT-Series intercooler
Powerflex torque rod bushings
Polyurethane subframe bushings
Bilstein B6 rear suspension with Aero springs
Uprated shift linkage bushings
Do88 silicon coolant lines
Taliaferro engine bay dress-up parts, including oil cap, T7 valve cover cap, and
stainless steel DIC screws
Maptun strut bar
To come
Front uprated Bilstein or Koni struts with Aero springs
Turbo X wheels
Maptun steering wheel
315mm Brembo brake upgrade
Machined B234 piston install
T5 camshafts
Quaife limited-slip differential
So, that's the story of my car, "Luna," and my journey with the Saab brand. I am grateful for all of the life-changing and memorable experiences my Saab has afforded me, and I am grateful that I can keep this car running so that I may have many more. I see only a bright future for the car. With 181,000 miles, it's barely broken in!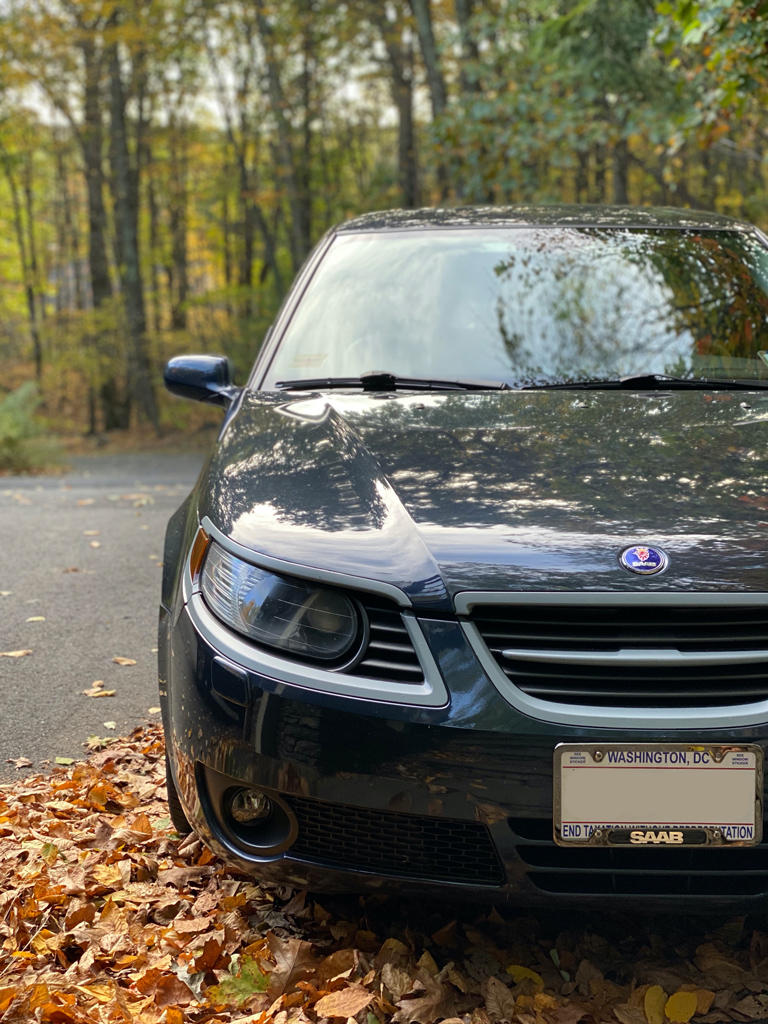 Photo: The car owner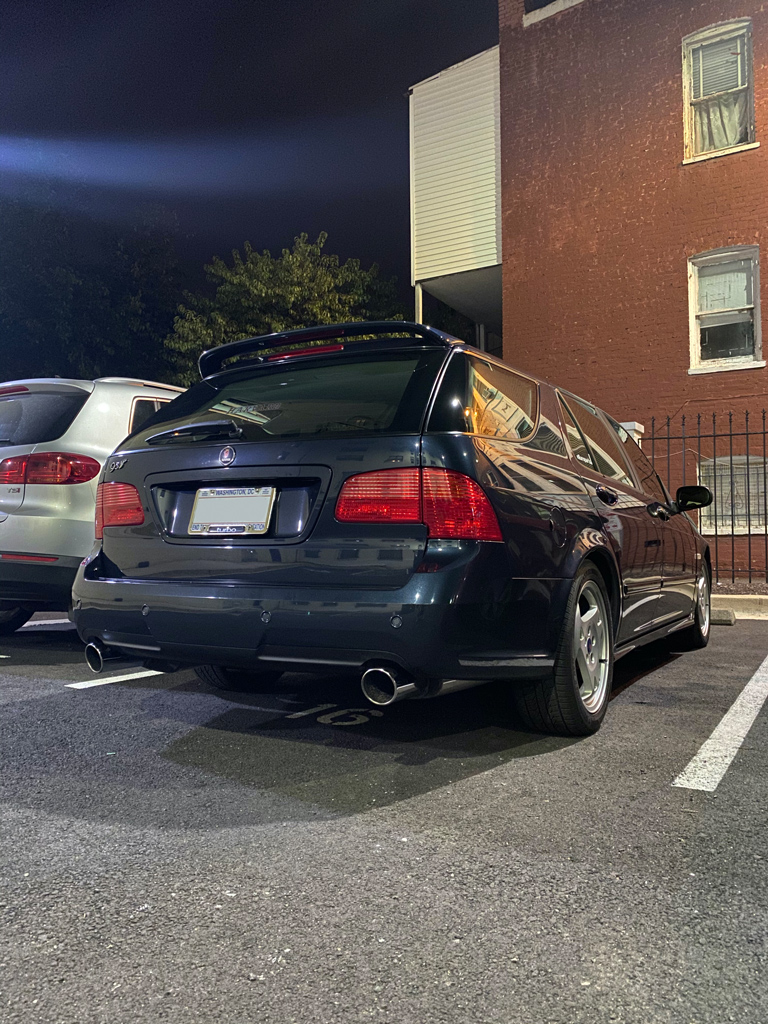 Photo: The car owner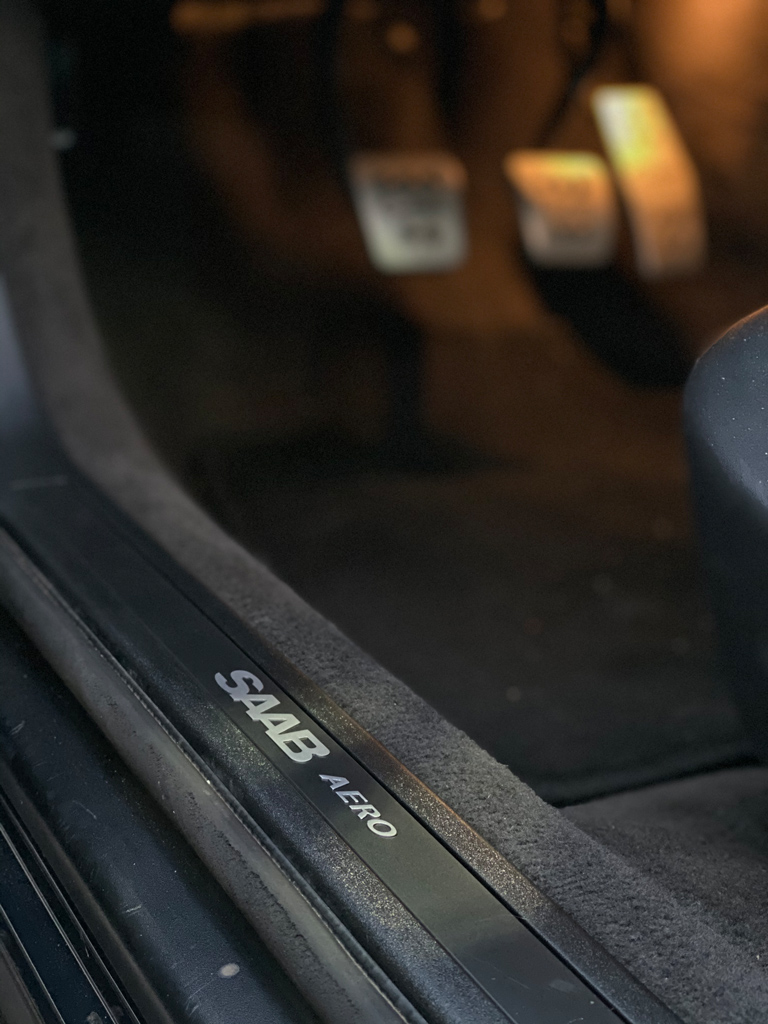 Photo: The car owner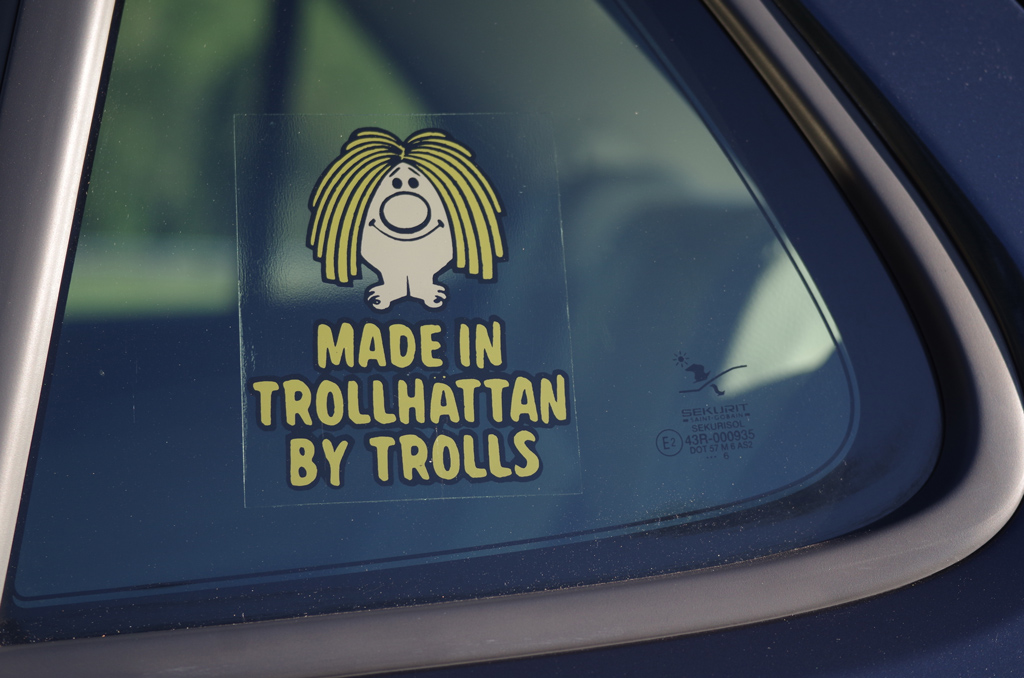 Photo: The car owner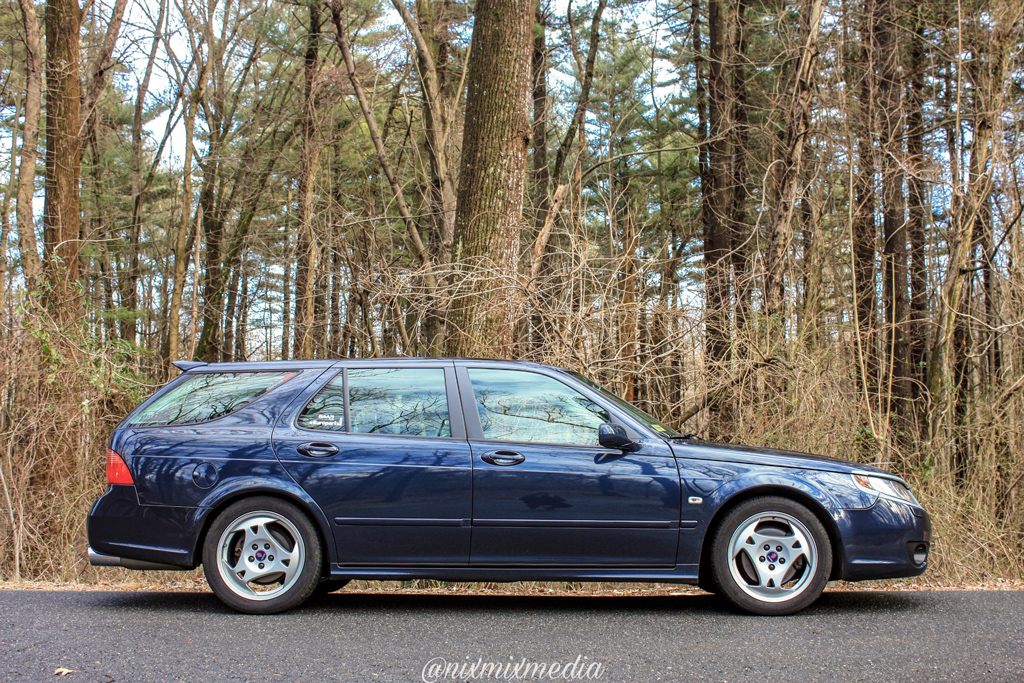 Photo: NixNixMedia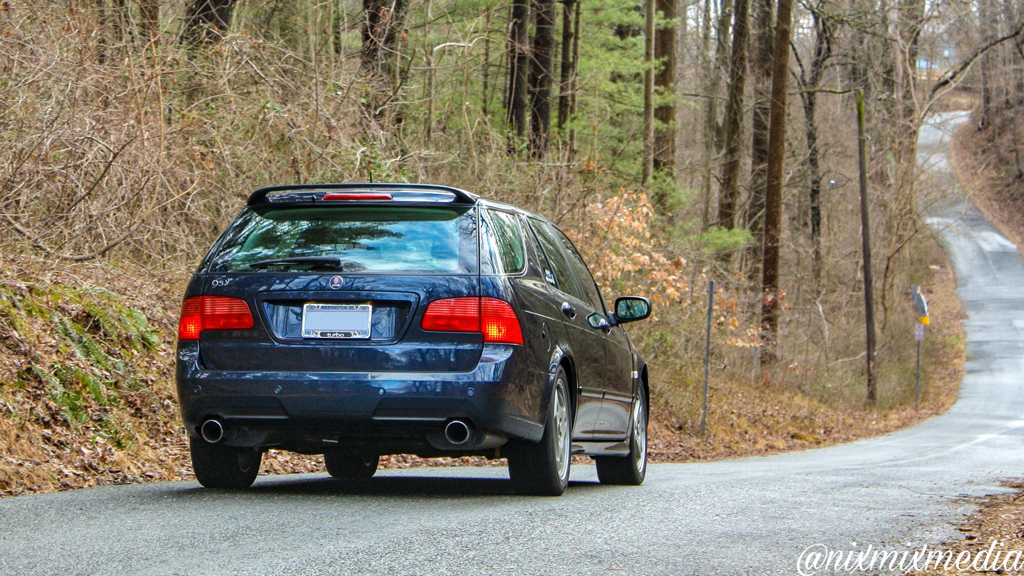 Photo: NixNixMedia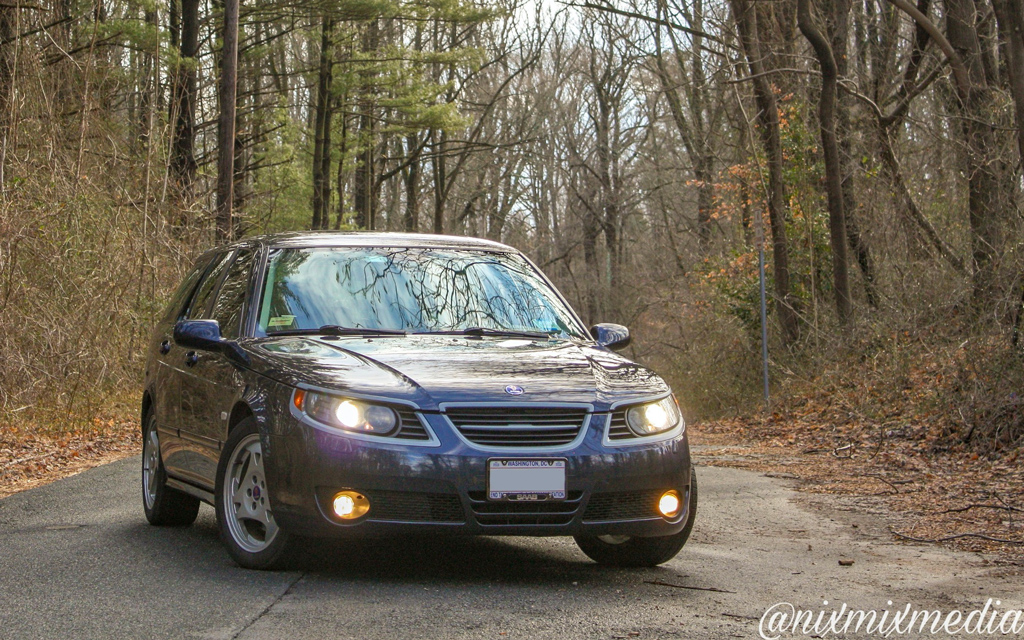 Photo: NixNixMedia
Need to service your car?
If you need to service your car, we have a large network of workshops where you can service your car. You can easily find your nearest authorized Service Center directly on our website.