Jeff's Great Passion for Saab's
Meet Jeff Gorenflo, one of Orio North America's employee's and true Saab enthusiast. In this blog post we get to know Jeff a bit and all of his Saab cars.
Jeff Gorenflo is a long-time automotive enthusiast, collector and college football fan. His Saab story began in Knoxville, Tennessee, USA, with TRA Imports as an Associate Technician in 1986. He bought a slate-blue metallic 1982 900 Turbo, and that's where the love affair with Saab began. Since that time, he has raced 900 Turbos in Sports Car Club of America (SCCA), owned a shop and continued to grow his personal collection of Saabs. He has been the Saab Technical Assistance Center Manager since 2004 when General Motors moved Saab to Detroit.
Some quick questions with Jeff
How many models do you own?
8 or 9 (23+ in my lifetime).
How long you've been a Saab owner?
31 years.
The best thing about driving your Saab?
They have the best ergonomics in the industry. A Saab drives like a much larger vehicle, yet have very nimble handling. It's like driving a tank that handles like a sports car.
Favorite place to drive?
Everywhere we go! Road trips or trips to the corner store, it doesn't matter we love to drive them.
Why you love driving your Saab in that location?
Because I know the odds of seeing someone else in a similar car is low. Everyone appreciates Saab's classic designs and their safety record is beyond reproach.
So that's Jeff. Let's take a look at his cars!
Our Family Daily Drivers
2008 9-3 Sport Sedan Black w/Taupe Leather 64,000 miles
This is Jeff's wife's car.
Hirsch Stage 1 Tune, Hirsch 19" wheels
Saab Dual Exhaust with Aero diffuser
Genuine Saab Taliaferro Brembo Brake Kit 315mm
Genuine Saab Taliaferro Strut Tower Brace
HID Headlight-Fog-light Upgrade
2012 Griffin Edition Aero Bumper & Headlights
Cold Air Intake
Forge Blow Off Valve
Saab Accessory Factory Navigation System
Rockford-Fosgate 5 channel Amp
Rockford-Fosgate 9 Speaker system
10" Polk Audio Subwoofer with MTX Thunder 500w Sub-Amp
Saab Interior LED floor Lighting Kit
Tinted Windows
Saab Accessory Window Deflectors
Saab Accessory All Weather Floor and trunk mats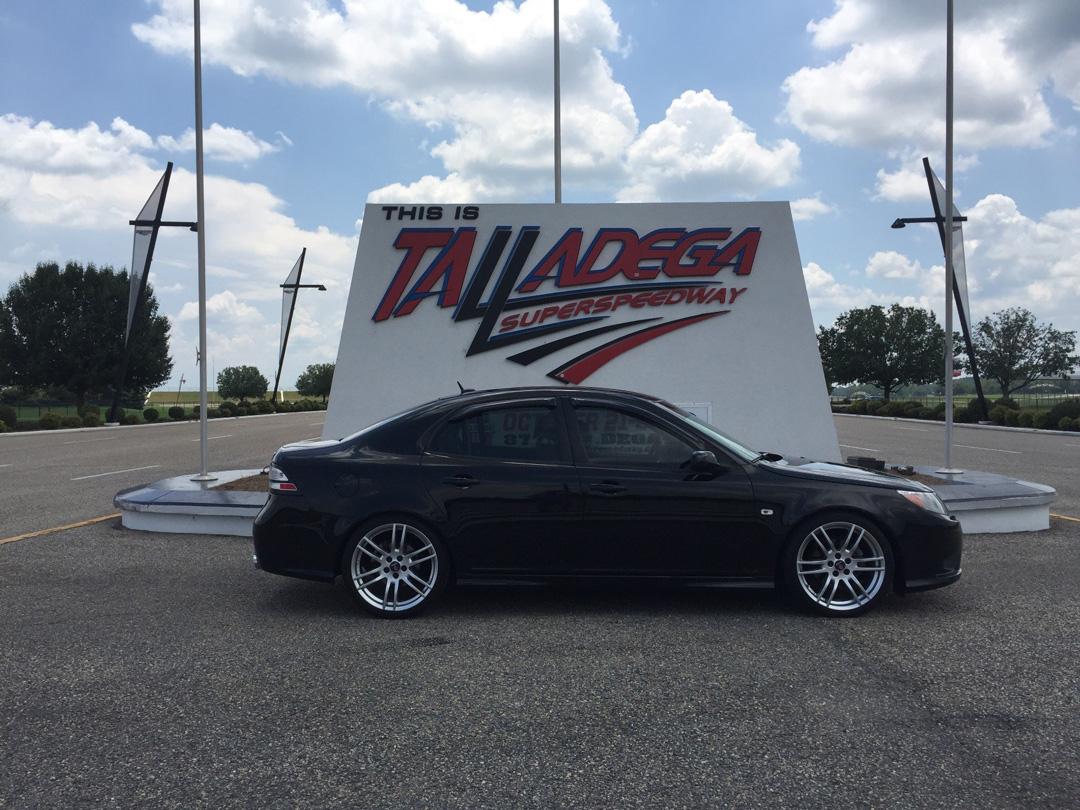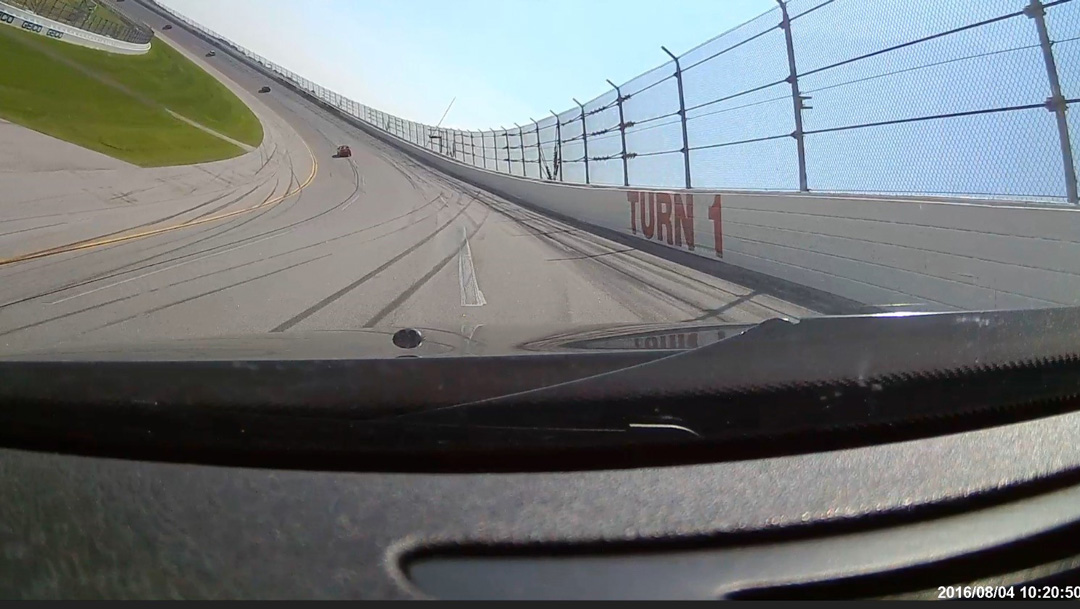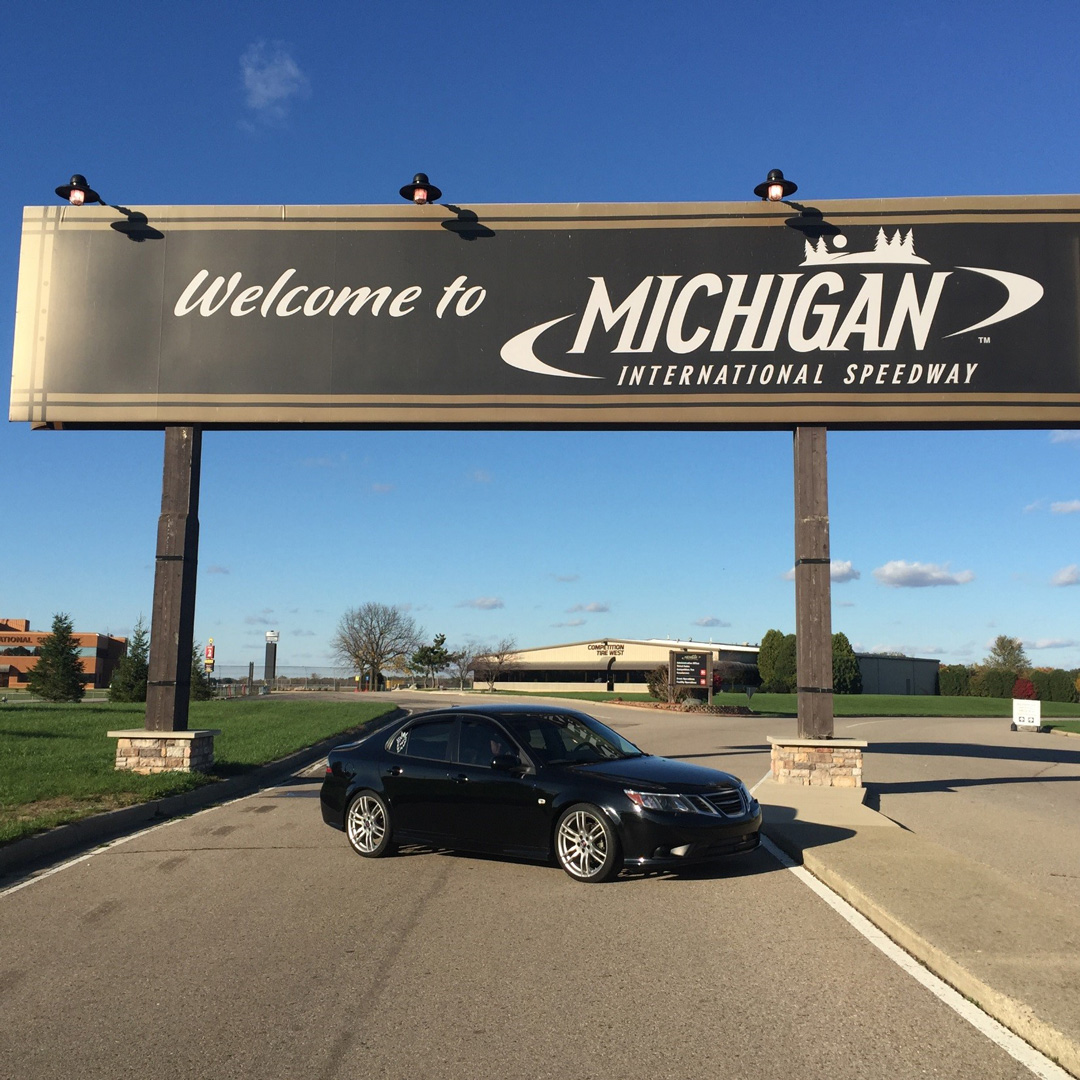 2005 9-5 Wagon Nocturn Blue w/Tan Sport Tech 145,000 miles
This is Jeff's road trip car.
MikeD Stage 1 Tune
Cold Air Intake
18" Turbine Griffin wheels
8" Subwoofer Upgrade
Saab Accessory All Weather floor and trunk mats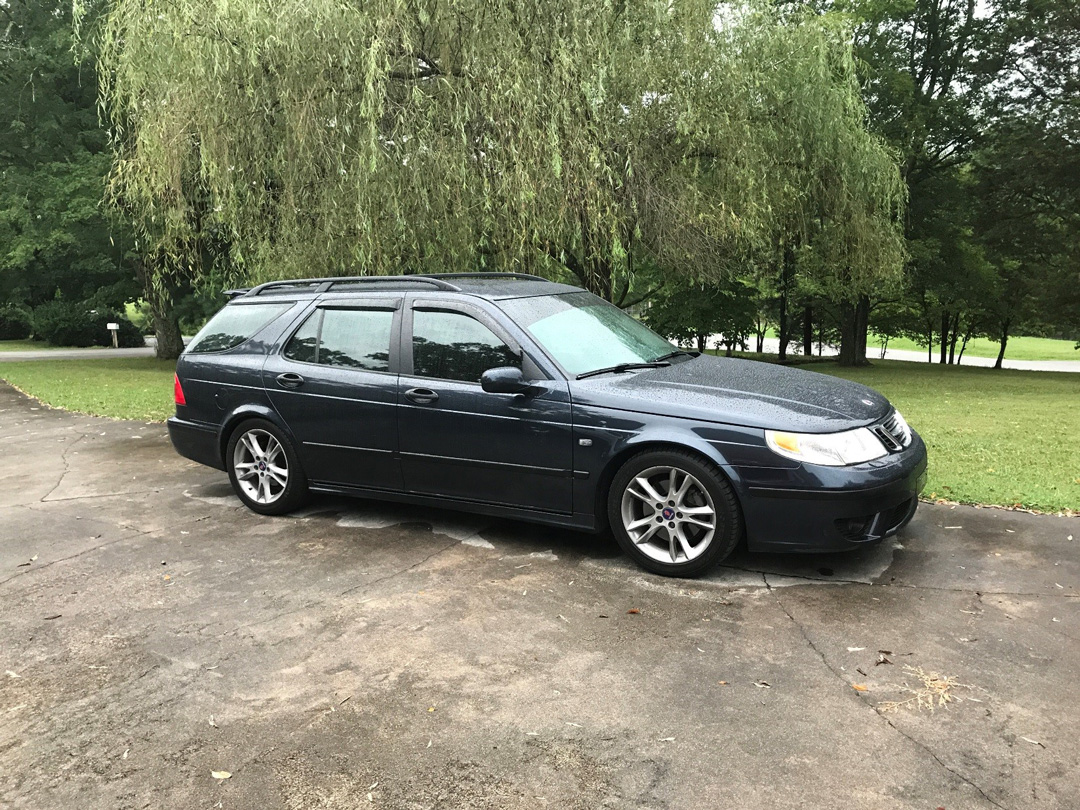 1999 9-5 Wagon Silver w/Tan Leather 210,000 miles
This is Jeff's daughter's car.
Aero ECU Upgrade
16" Saab Accessory BBS wheels
Saab Accessory All Weather Floor and Trunk mats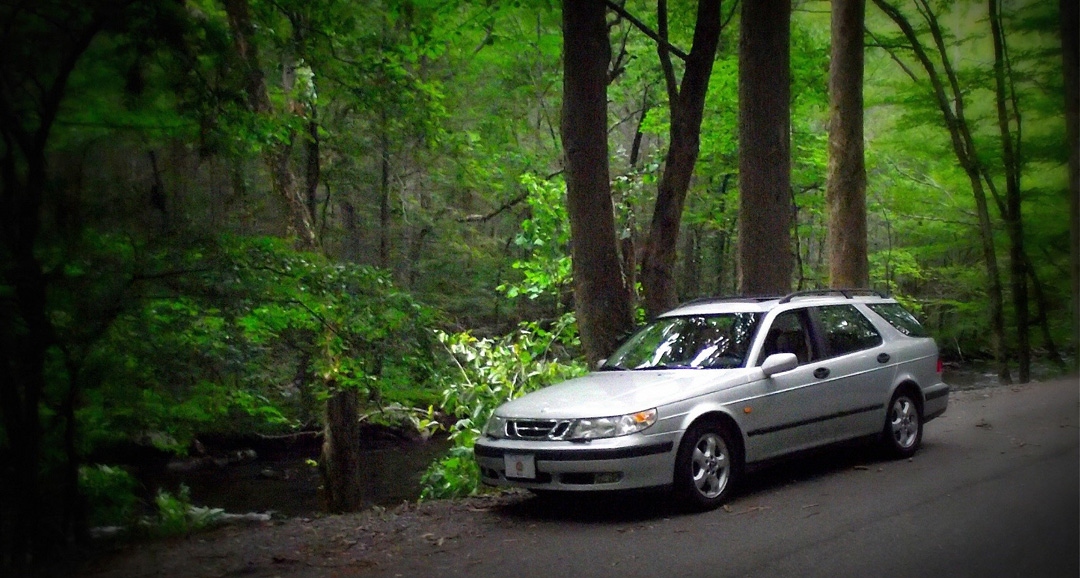 1993 900s 4dr Scarab Green w/Tan Leather 225,000 miles
This is Jeff's daily car.
SPG Turbo engine conversion
Stage 3 tune with APC delete by yours truly
9000 Clutch
9000 Front Brakes
Saab Accessory All Weather Floor Mats
Saab Sport and Rally 140MPH speedometer
Alpine Deck w/XM Radio
Memphis Audio Speakers
Alpine 10" x2 Subwoofer
Rockford-Fosgate 200W Amp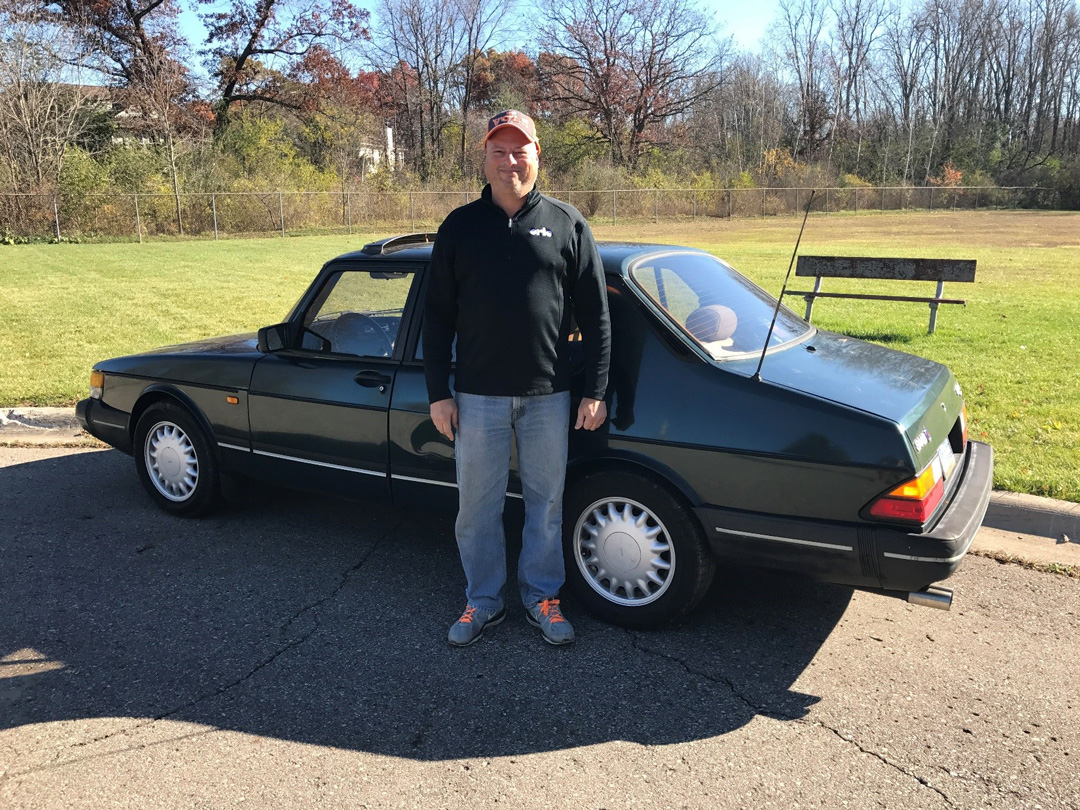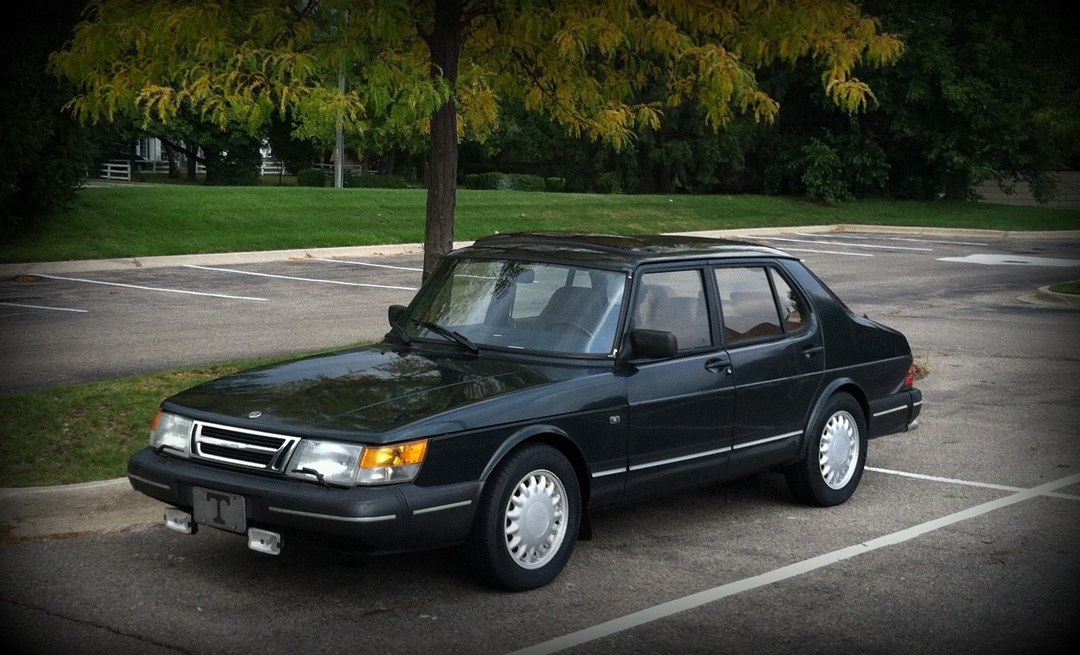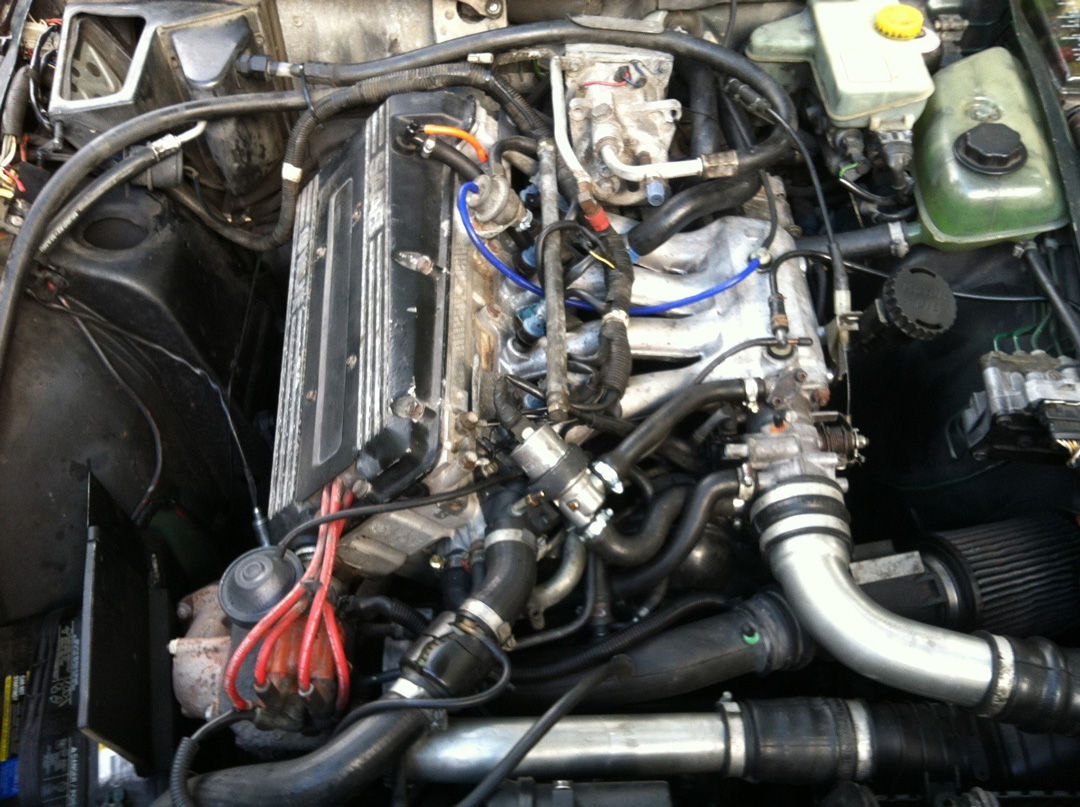 Coming Soon
1989 900T Convertible Black w/Tan Leather 5sp
One of the cars Jeff's is working on.
New Factory Top & Rear Glass (2016)
Upcoming mods:
SPG body Kit
SPG Suspension
16" 1991 9000 Aero Wheels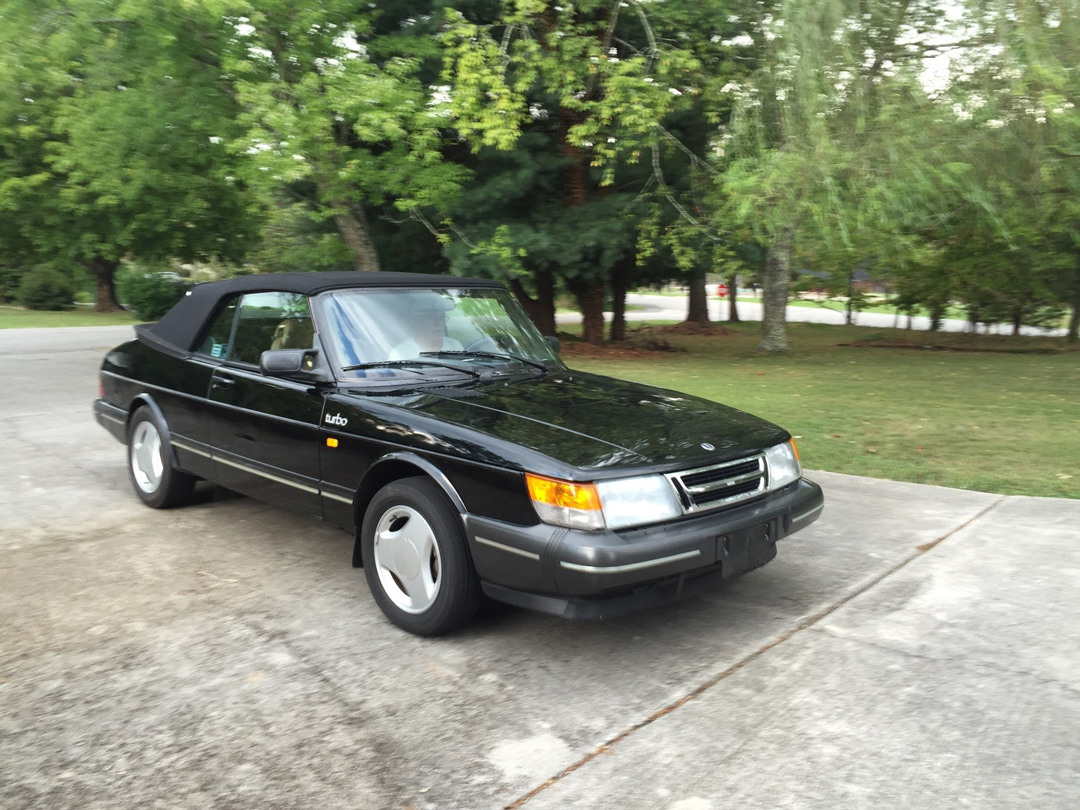 Currently Undergoing Performance Upgrades
1991 900 SPG Beryl Green w/Grey Leather 5sp
Another of Jeff's cars.
Trionic 5 conversion
eEuroparts Lightened T5 flywheel kit
Cryo-treated gearbox, Steel Differential cover w/oil cooler and pump, Type 8 primaries
9000 clutch
T04E-50 Turbonetics Turbo w/3in stainless exhaust
Front Mount Intercooler
1995 9000 Aero Seats
9000 Aero Brakes
1991 9000 Aero wheels
Saab Sport and Rally 140MPH speedometer

2000 9-5 Aero Sedan Black w/Grey Leather

This car has forged pistons and a turbo upgrade.

Just Hanging Out

1990 900 Turbo 3dr White w/Blue Leather 5sp

Another Saab in Jeff's collection.

1993 900s 3dr Black

This 900 is converted to a drag racing car!

Blueprinted 2.0 block
Fully ported 2.1L head
Custom intake
Mega-Squirt Fuel Injection
Full 3" exhaust
T04E-50 Turbonetics Turbo
Front Mount Intercooler
26"x9.5" ET Quick-time Drag slicks
Upgraded BorgWarner Type 37 trans with Redline bands
Phantom Grip Limited Slip LSD Conversion Kit

Previously owned

1997 900 Turbo Nocturn Blue
1996 9000 CSE Ruby
1995 9000 Aero Silver
1990 9000 CD Edwardian Grey
1990 900s to Turbo 3dr White
1990 900 Turbo Convertible Cherry Red
1990 900 SPG Black
1988 900 SPG Edwardian Grey
1985 900 SPG Black
1986 900 Turbo 3dr Silver
1985 900 Turbo 3dr Slate Blue Metallic
1978 99 Turbo
1972 Sonett III

And of course this cool 1982.5 900 Turbo 3dr Slate Blue Metallic. This was Jeff's first Saab, purchased in June of 1987.

Special Interest Saab's

Jeff has also been the mechanic for these two Saab cars.

1985 SPG @ 1991 Road Atlanta SCCA Showroom Stock Class A (Regional)

1988 SPG @ 1992 Road Atlanta SCCA Runoffs Showroom Stock Class A

And that's about it! Thank you for checking out this awesome story about Jeff and his Saab cars.

Do you got an interesting story about your Saab?

We regularly invite guest bloggers to write on our blog. If you are interested in getting your Saab story on our blog, please get in touch with us, by sending an email using this link. Maybe you'll be our next guest blogger!

Need to service your car?

If you need to service your car, we have a large network of workshops where you can service your car. You can easily find your nearest authorized Service Center directly on our website.